In the 3rd day of IHF Men's Super Globe 2022, Al Ahly wins against SL Benfica and qualifies to the quarterfinals.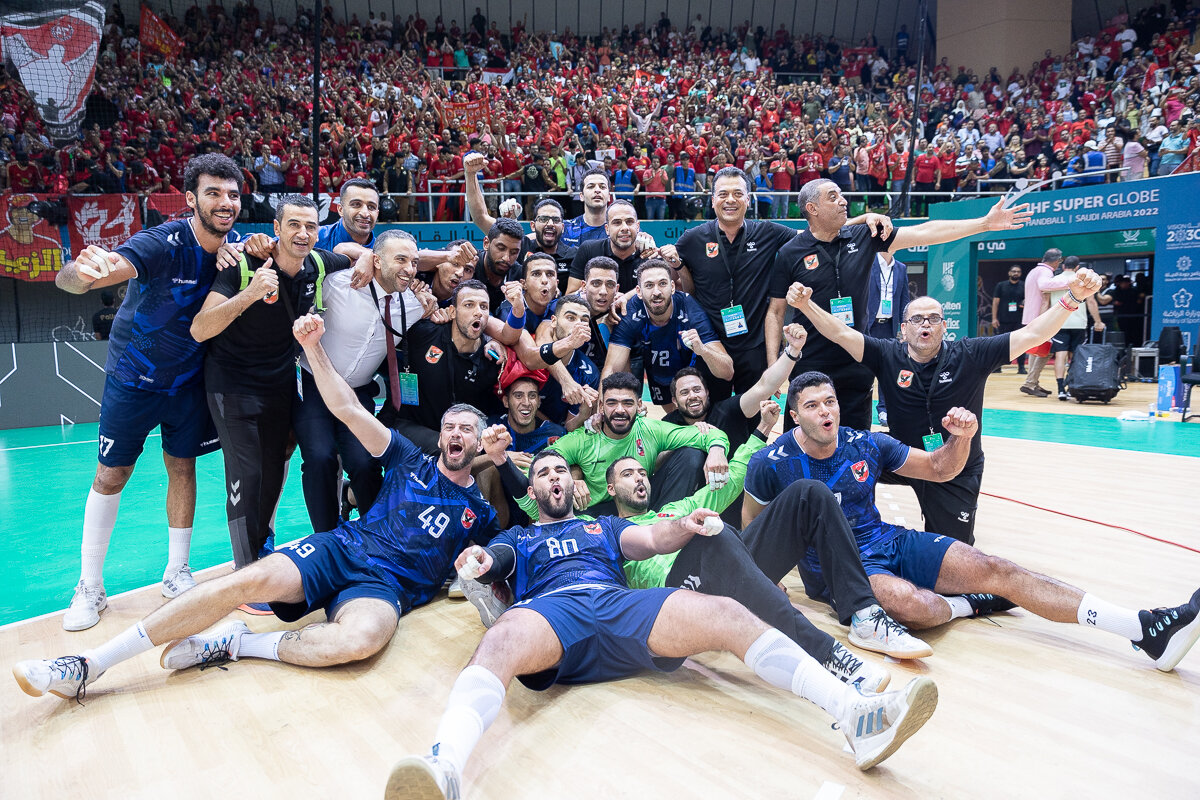 The Egyptian team, Al Ahly secured its position in the quarterfinals after winning against the Portuguese SL Benfica (29-28) in their match which ended moments ago and took place in Dammam at the stadium of the Ministry of Sport as a part of the third and last day of the preliminary round.

SL Benfica had the lead in the first half (13-12), however Al Ahly recovered and took the lead in the second half and leading Group B. SL Benfica came in second place and Mudhar in third.
Al Ahly's Ahmad Khairi was named Player of the Match for the second time.